How To Apply Discount
Zolucky--Guidelines for using coupon codes
PC Users
For PC users, you can find the coupon apply place on the right when  you click  to  view the cart.

If you forget previous step, don't worry. You can also add  the code when checkout.

Mobile Users
For Mobile users, you will find "Enter Code" in  the bottom of the item(s)  when you click to view  the  cart.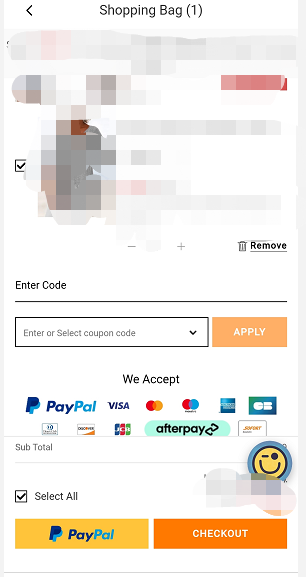 You can alsoenter the coupon code when checkout.  Click "Hide order summary" and you will see it.